Zachęcamy do zakupu nadwyżek magazynowych - wszystkie elementy są nowe, nie zostały użyte podczas procesu produkcji.
W przypadku zainteresowania zakupem prosimy o kontakt telefoniczny pod numer 605 414 088 bądź wysłanie zapytania na it@navisoft.pl.
450 sztuk Modem Quectel MC60ECA-04-BLE (1 opakowanie 250 sztuk oraz 1 rolka 200 sztuk)
https://www.quectel.com/product/gsm-gprs-gnss-mc60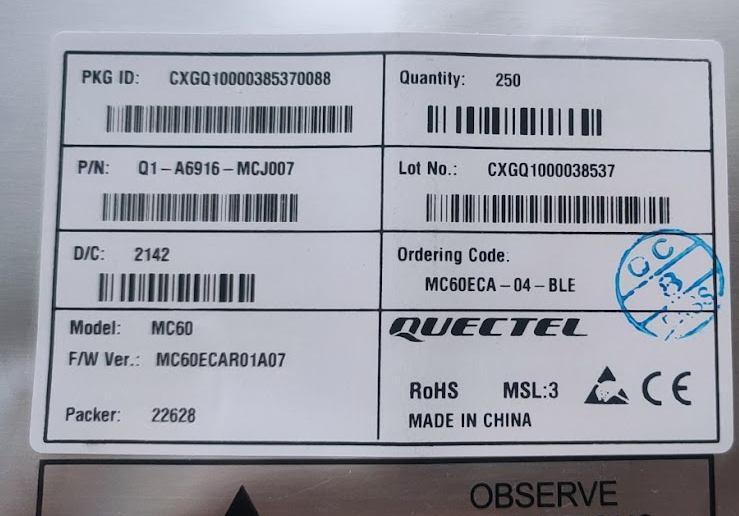 Quad-band GSM/GPRS/GNSS module
18.7mm × 16.0mm × 2.1mm
Max. data rate: 85.6Kbps
SMT form factor
LCC castellation packaging
Extended temperature range of -40°C to 85°C
Supports frequency bands 850/900/1800/1900MHz
Dual SIM single standby
Multi-constellation navigation
Supports enhanced GNSS features: SDK commands/AIC/EASY/LOCUS/AlwaysLocate/QuecFastFix/GLP/EPO
Supports QuecFOTA
Supports QuecOpen
Built-in LNA
Supports SPP & HFP-AG profiles (BT 3.0) and GATT/FMP/PXP profiles (BT 4.0)
The MC60 is a dual SIM single standby quad-band GSM/GPRS/GNSS 2G module measuring 18.7mm × 16.0mm × 2.1mm which uses LCC castellation packaging and allows customers to use two (U)SIM cards in one device. Based on the latest 2G chipset, it is optimized for SMS, data and audio transmission in harsh environments, and is designed for low-power IoT applications which require sophisticated and precise geolocation features.
With extensive internet protocols, 99 acquisition channels and 33 tracking channels, the MC60 module integrates GPRS and GNSS engines in one compact SMT package. It also supports Extended Prediction Orbit (EPO) technology which reduces time-to-first-fix (TTFF) without needing an extra server. The QuecFastFix function further reduces TTFF in cold starts.
To ensure optimal TTFF and precise location in lower power modes, the MC60 additionally supports EASY (Embedded Assist System), LOCUS (internal logger), AlwaysLocate and GLP (GNSS Low Power). The built-in LNA further provides the module with improved RF sensitivity and exceptional acquisition/tracking performance even in weak signal areas.
The compact form factor, range of geopositioning features, low power consumption and dual (U)SIM card capability make the MC60 ideal for a wide range of IoT applications, such as wearable devices, telematics, automotive, pet tracking and asset tracking.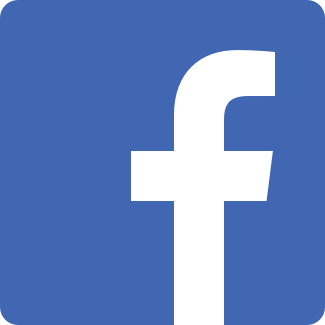 Udostępnij stronę innym